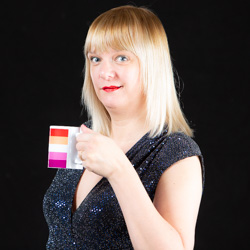 Congratulations, you found me. Well done you!
Now what?
[ LinkedIn | Blog | Twitter | Facebook | Ipernity | Instagram ]
I write music under the name The Bleeding Obvious and released an album on vinyl last year: go buy a copy.
Once upon a time I played keyboards in a disco band, and sang with an all-female Eurovision act.
I take photos. You might be on them.
Want to buy me a prezzie? Here's my Amazon wishlist.
I'm a software engineer (PHP, MySQL, all that jazz). I do project management more nowadays though. If you want to hire me, start with LinkedIn.